Established in 1929 on 166 acres of Surrey downland, Cuddington has everything a golfer could wish for and more. Easily accessed from the M25 and A217, this fabulous Member's club is deceptively close to the centre of London but still manages to have the feel of somewhere altogether more remote and tranquil. The course was designed by the great Harry Colt and it is no exaggeration to call it an absolute delight from start to finish. Easy walking and a great challenge for all players, each hole on the downland layout has been constructed to have its own individual character. What's more, the chalk subsoil and USGA specification greens ensure that the course dries out quickly in wet weather, meaning it plays on main tees and greens all year round. Friendly staff, large pro shop, superb bar, and marvellous catering combine to make Cuddington a delight to play and to be a member of.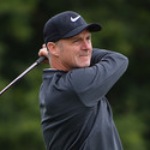 Paul Schunter - Head PGA Professional
Paul became Director of Golf & Operations at Cuddington in January 2015 after a nine year spell as Head Professional and then Director of Golf at Buckinghamshire Golf Club. Paul has been a golf professional since 1994 and fully qualified since 1997. Over the years he has built up a first class reputation teaching golfers of all abilities from beginners through to scratch amateurs and professionals. Paul is a past county coach to both the BB&O and Buckinghamshire Ladies County teams. Using the latest technology including high speed cameras and FlightScope technology he can not only offer a first class teaching experience but also a comprehensive custom fitting service. Paul also enjoys competing at a high level, he still holds several course records and has spent time playing on the European Challenge Tour.
---
Luan Skeates - Head Assistant PGA Professional
Having joined the Cuddington professional team in January 2015 and successfully passed her PGA qualifications in 2019 Luan is currently a member of the Ladies European Tour Access Seeries and plays regularly in PGA Regional Events. As an amateur Luan represented Buckinghamshire County Ladies Golf team and was part of both the England U'18 Select Squad in 2013 and Birdie squad in 2012. Currently Luan still h
---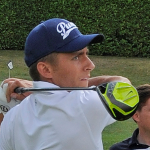 Brad Skeates - Trainee PGA Professional
Brad joined Cuddington Golf Club in April 2019, prior to this he worked at Silvermere Golf centre for just under three years. During this time Brad's main role has been retail where he has gained a vast amount of product knowledge. As a result of this experience from his previous role he is one of our main customer fitters here at Cuddington. With products seemingly changing weekly Brad continues to research the major brands the pro shop has to offer enabling him to be at the forefront of knowledge with products.
Brad has began to gain experience in his teaching career and is aiming to help golfers of all ability to improve and be able to enjoy the game more. Brad teaches golf in a modern style which has emphasis on the fundamentals and the impact position, with simplicity in mind.
Before starting his professional career, Brad has been linked to the Hertfordshire county teams, playing for the juniors and colts. Winning Herts junior county championships in 2015 with his lowest handicap +1.
---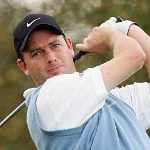 Neil Reilly - Assistant PGA Professional
The newest member of the Professional team at Cuddington. Neil was attached at Surbiton Golf Club for the majority of his career and will no doubt have met some of the Cuddington members over the years through the South Region Pro-Am and the close links between the two clubs.
Neil became a fully qualified PGA Professional in 2000. His professional experience has seen him involved in spells at Burhill Golf Club (1995-1998) Surbiton Golf Club (1998-2008). Interestingly Neil has also worked as Head Golf Professional at Tsleevo Golf and Polo club, Moscow 2008-2009 where he was promoted to Golf Director at between 2009-2011. Following this successful spell Neil then moved on as Head Golf Consultant and Project Development Manager for Buena Vista Golf Developments, Russia 2011-2016.
Neils impressive playing CV includes many highlights including Captaining Surrey at both Junior and Colt levels. He then represented England schoolboys before playing on the European Challenge Tour 2000-2005. Following success in on the Challenge Tour Neil has also competed in several main European Tour events. He has won the Surrey Open and Surrey PGA Championships as well as the prestigious Sunningdale Foursomes tournament.
Neil prides himself on providing first class coaching and club fitting services to both members and guests alike.
Please come in and see at the swing studio, where we would be delighted to show you what he can offer.
---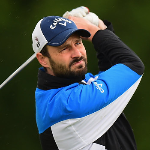 Adam Hinton - Operations Manger and PGA Professional
Adam re-joined the team at Cuddington in May 2018, following lengthy spells at both Buckinghamshire and Leatherhead Golf Clubs. Adam's journey has seen him evolve from Assistant Pro here at Cuddington (2000-2006), Head Assistant Professional at Buckinghamshire (2007 - 2013) to Head Professional, Director of Golf and General Manager (2013-2018) at Leatherhead Golf Club.
During his early professional career Adam achieved multiple career victories, one of which came here at Cuddington in 2005, shooting 67 (-4) in the Pro-Am. He also held the amateur course record at Cuddington in 2004 where a round including eight birdies saw him shoot his lowest competition score of 66 (-5).
Throughout his career Adam has worked closely with experienced regional, county and national coaches to progress his knowledge of the golf swing and completed his PGA Qualification in 2007. Adam teaches in a modern way giving a great focus to the impact factors that make for great ball striking. He has a proud record of improvement and increasing the enjoyment of the game to all his clients. Adam has experienced teaching a wide range of abilities from juniors, beginners, club members and elite players. Although Adams main role is now administration and management, he is still a keen player and teacher of the game that we all love.
---