Enjoy better golf with our professional golf coaching
---
Golf coaching is all about you and what you want to get out of your game. We pride ourselves on being good listeners and aim to provide the best possible professional advice, whilst ensuring each lesson is tailored and enjoyable for the golfer.
Why Coaching?
A quick way to improve and get the most from your golf is to book a lesson with one of our golf professionals.
Lessons at Cuddington are available to both members and non-members. All abilities are catered for from professionals through to complete beginners. The lessons are conducted in either the Studio or on our grass practice range. Our practice bunker, chipping area and putting greens mean that you can have lessons in all areas and improve every part of your game.
We use the latest in launch monitor technology using FlightScope, giving highly accurate data to help improve your game. This combined with video and pressure plate technology gives the golfer all the information they need to help them achieve their goals.
Then there's our fantastic 18-hole golf course which you can play in a playing lesson.
Lessons will cover:
Golf Fundamentals
Swing Basics
Short Game
Long Game
Course Management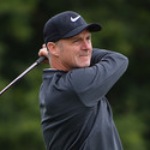 Paul Schunter - Head PGA Professional
Paul became Director of Golf & Operations at Cuddington in January 2015 after a nine year spell as Head Professional and then Director of Golf at Buckinghamshire Golf Club. Paul has been a golf professional since 1994 and fully qualified since 1997. Over the years he has built up a first class reputation teaching golfers of all abilities from beginners through to scratch amateurs and professionals. Paul is a past county coach to both the BB&O and Buckinghamshire Ladies County teams. Using the latest technology including high speed cameras and FlightScope technology he can not only offer a first class teaching experience but also a comprehensive custom fitting service. Paul also enjoys competing at a high level, he still holds several course records and has spent time playing on the European Challenge Tour.
---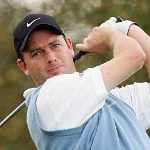 Neil Reilly - Assistant PGA Professional
The newest member of the Professional team at Cuddington. Neil was attached at Surbiton Golf Club for the majority of his career and will no doubt have met some of the Cuddington members over the years through the South Region Pro-Am and the close links between the two clubs. Neil became a fully qualified PGA Professional in 2000. His professional experience has seen him involved in spells at Burhill Golf Club (1995-1998) Surbiton Golf Club (1998-2008). Interestingly Neil has also worked as Head Golf Professional at Tsleevo Golf and Polo club, Moscow 2008-2009 where he was promoted to Golf Director at between 2009-2011. Following this successful spell Neil then moved on as Head Golf Consultant and Project Development Manager for Buena Vista Golf Developments, Russia 2011-2016. Neils impressive playing CV includes many highlights including Captaining Surrey at both Junior and Colt levels. He then represented England schoolboys before playing on the European Challenge Tour 2000-2005. Following success in on the Challenge Tour Neil has also competed in several main European Tour events. He has won the Surrey Open and Surrey PGA Championships as well as the prestigious Sunningdale Foursomes tournament. Neil prides himself on providing first class coaching and club fitting services to both members and guests alike. Please come in and see at the swing studio, where we would be delighted to show you what he can offer.
---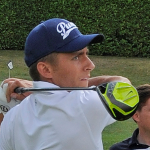 Brad Skeates - Trainee PGA Professional
Brad joined Cuddington Golf Club in April 2019, prior to this he worked at Silvermere Golf centre for just under three years. During this time Brad's main role has been retail where he has gained a vast amount of product knowledge. As a result of this experience from his previous role he is one of our main customer fitters here at Cuddington. With products seemingly changing weekly Brad continues to research the major brands the pro shop has to offer enabling him to be at the forefront of knowledge with products. Brad has began to gain experience in his teaching career and is aiming to help golfers of all ability to improve and be able to enjoy the game more. Brad teaches golf in a modern style which has emphasis on the fundamentals and the impact position, with simplicity in mind. Before starting his professional career, Brad has been linked to the Hertfordshire county teams, playing for the juniors and colts. Winning Herts junior county championships in 2015 with his lowest handicap +1.
---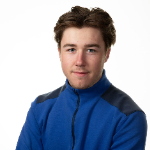 James Crossett - Assistant Professional
---